Contact Us For A
Free Estimate*
Privacy Statement: Your privacy is valued! Your personal information will be kept confidential and will not be redistributed or shared with any third parties.
Smart Financing Options For NH Homeowners
PIC Home Pros offers ZERO % up to 2 years for qualified applicants.
Our experts are trained to use every resource possible to get you the best financing available for your mold removal and remediation job.
We offer financing through: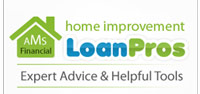 Looking for a price? Get a no cost, no obligation free estimate.